150 Good Deeds in 150 Days 2017.
Local Food Banks Across Canada
APRIL 13, 2017
Through community involvement and partnerships, Food Banks throughout Canada obtain and distribute emergency food from neighbours for our neighbours.
ACTION:
Weber Supply is having a corporate-wide food drive.  Each one of our 17 locations across Canada is collecting and donating food to their local Food Bank.
UPDATE: Branch totals are in!
Kitchener / Head Office raised 436lbs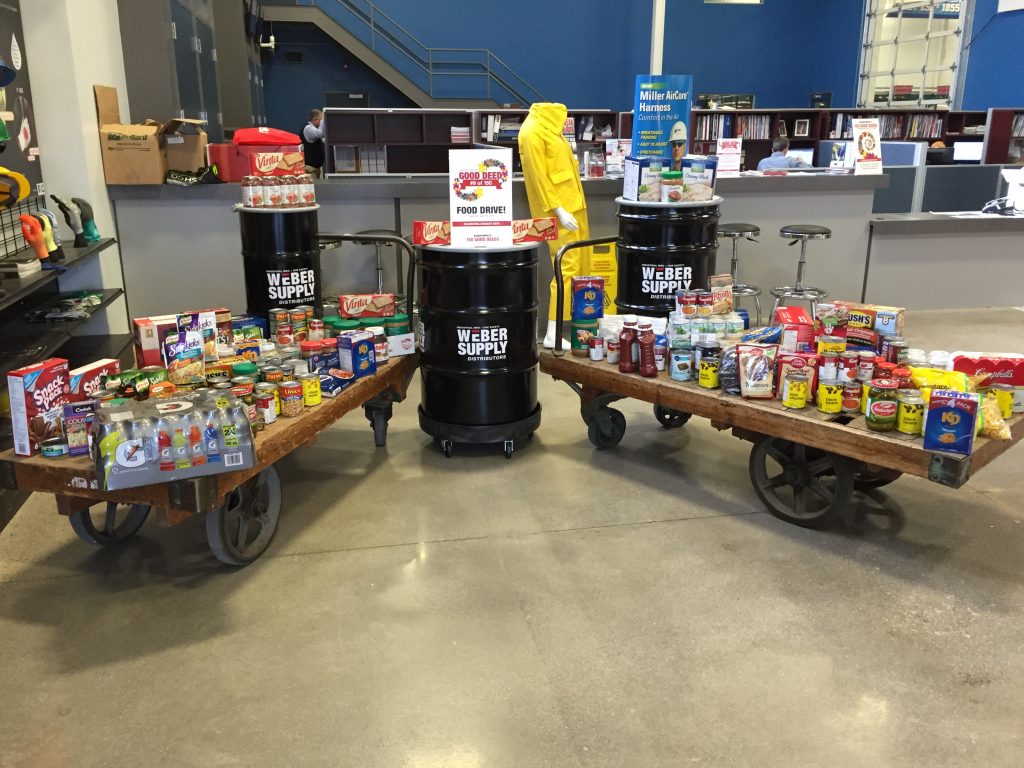 London Branch raised 72lbs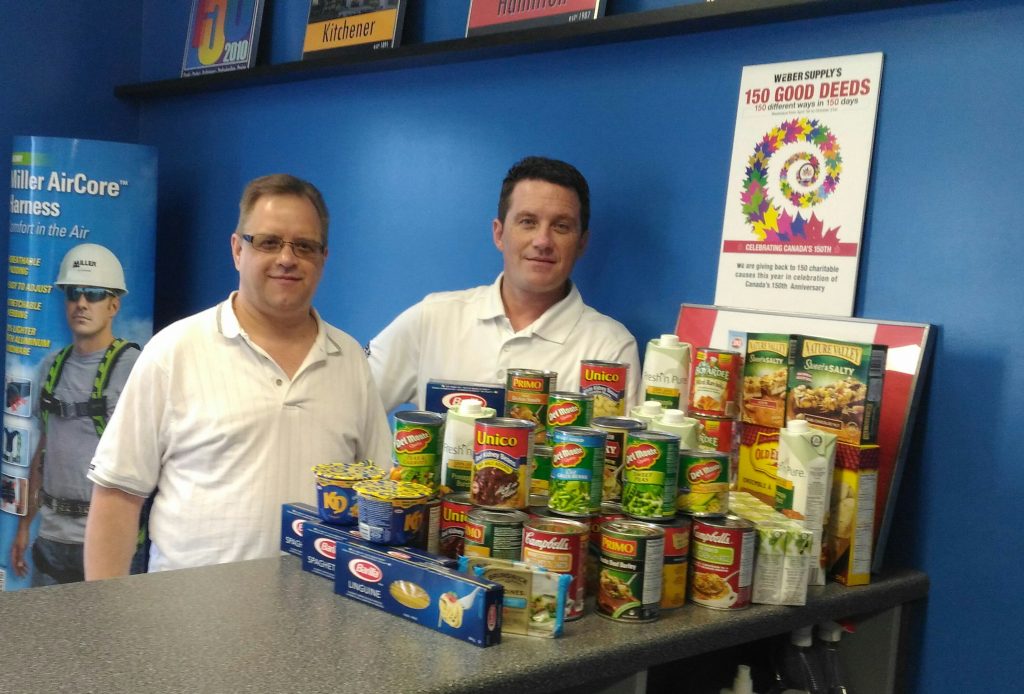 Belleville Branch raised 55lbs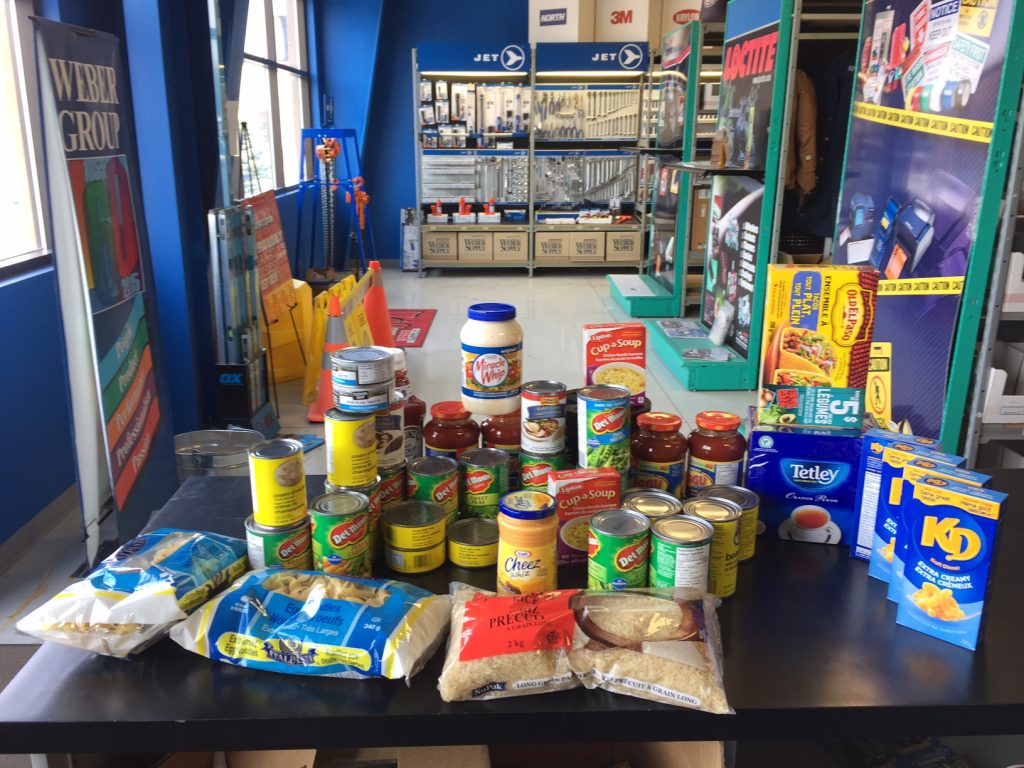 Richmond Branch raised 50lbs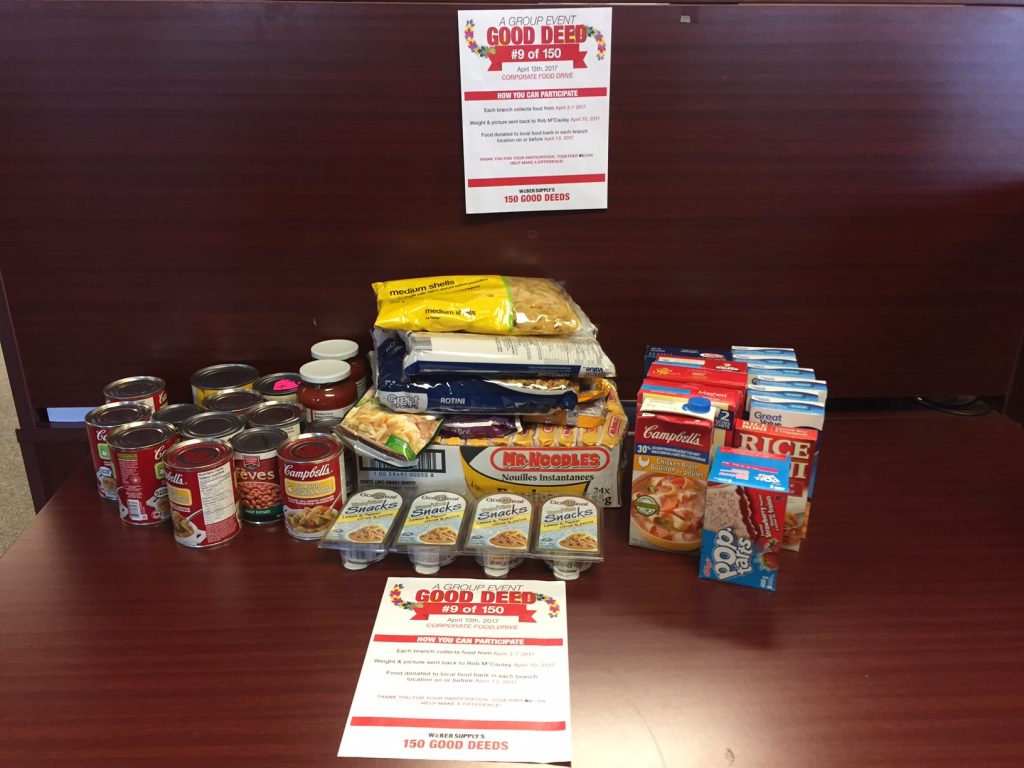 Saskatoon Branch raised 262lbs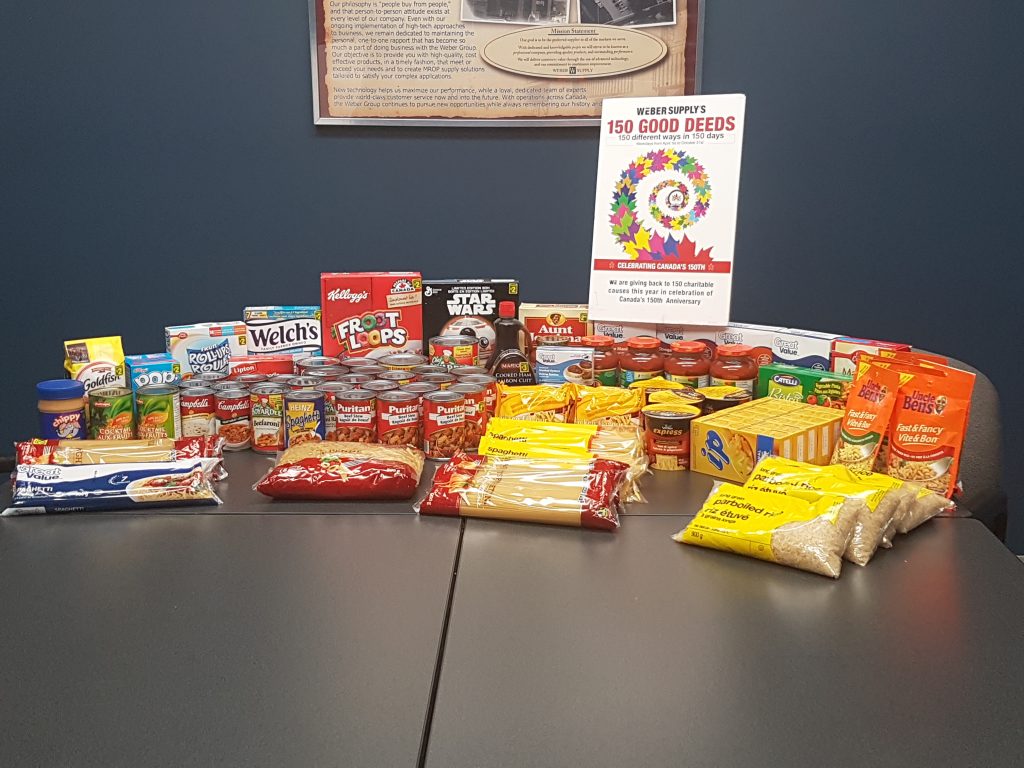 Thompson Branch raised 6lbs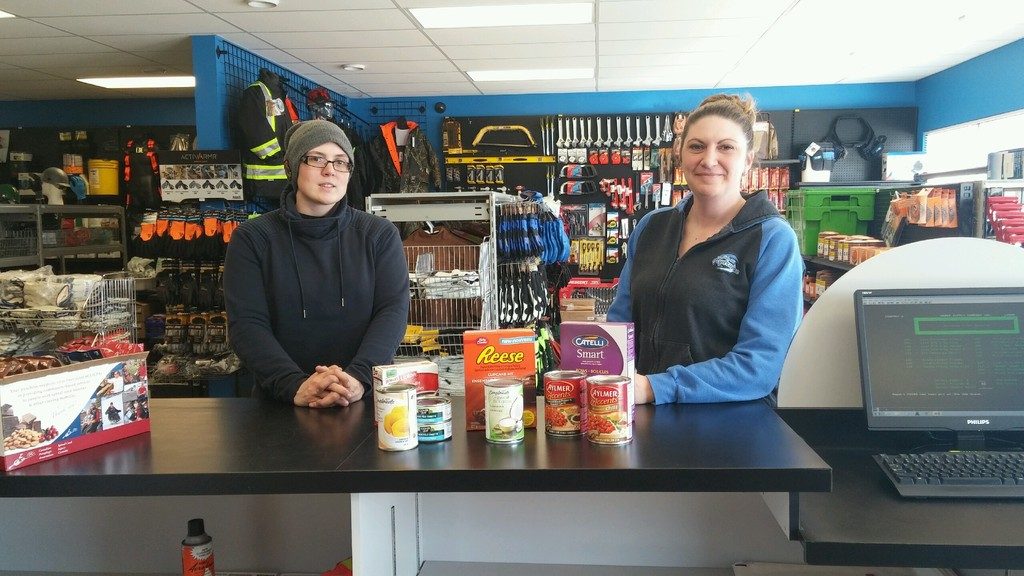 Edmonton Branch raised 54lbs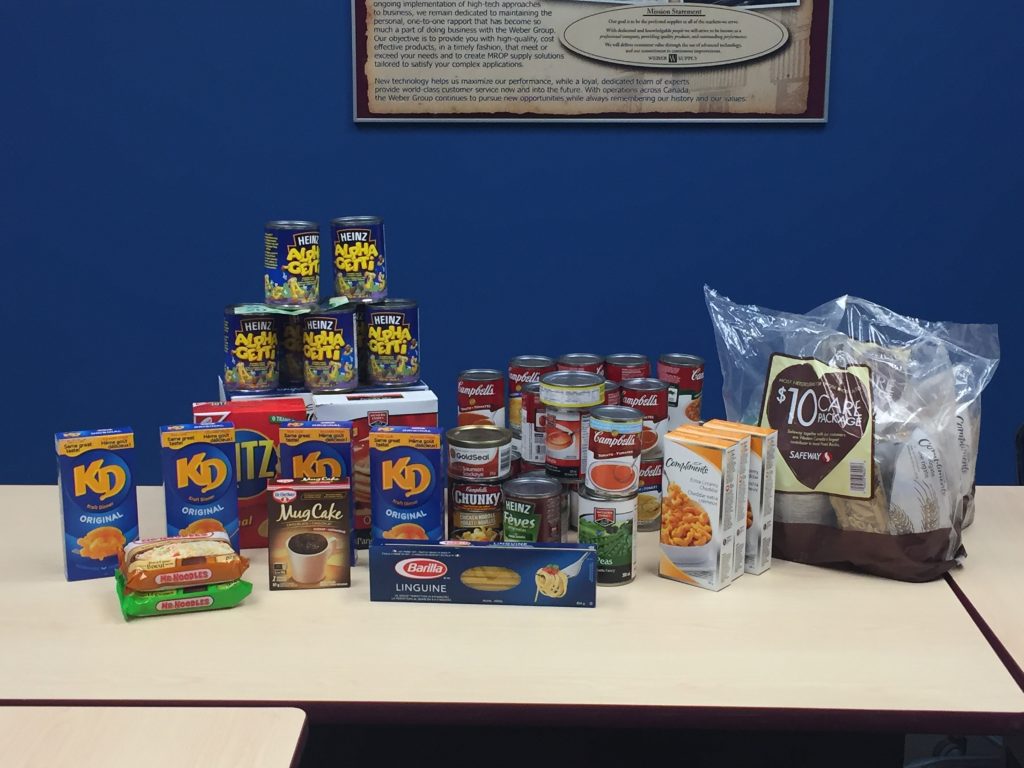 Sault Ste. Marie Branch raised 106lbs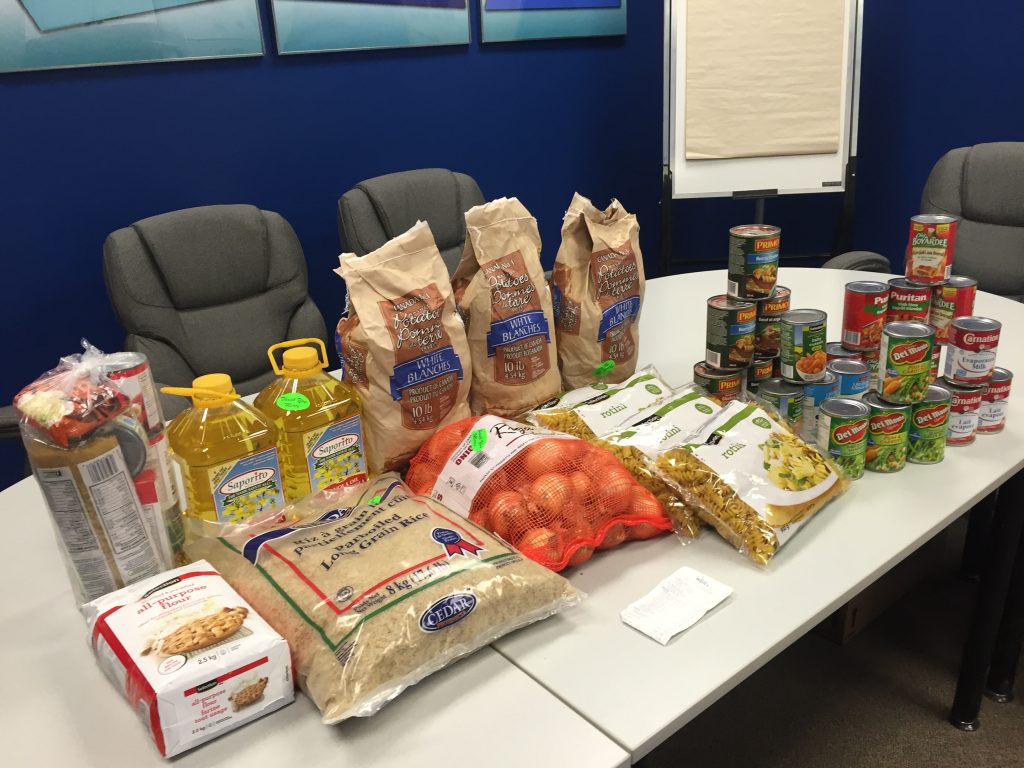 Stoney Creek Branch raised 113lbs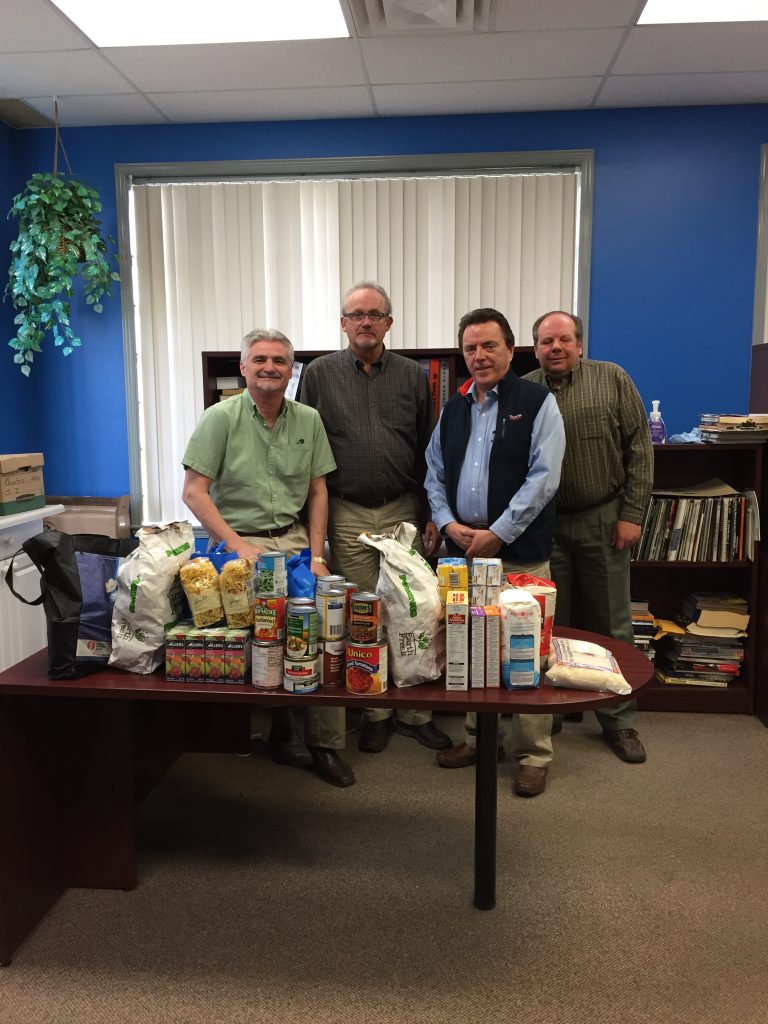 Barrie Branch raised 45lbs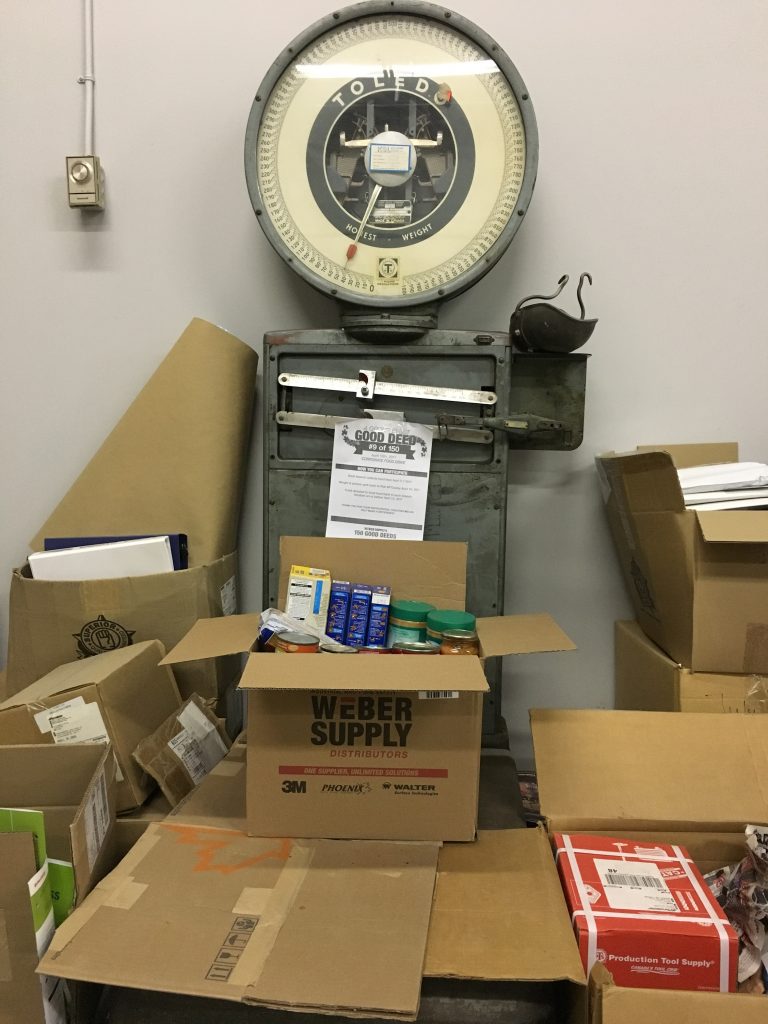 Mississauga Branch raised 35lbs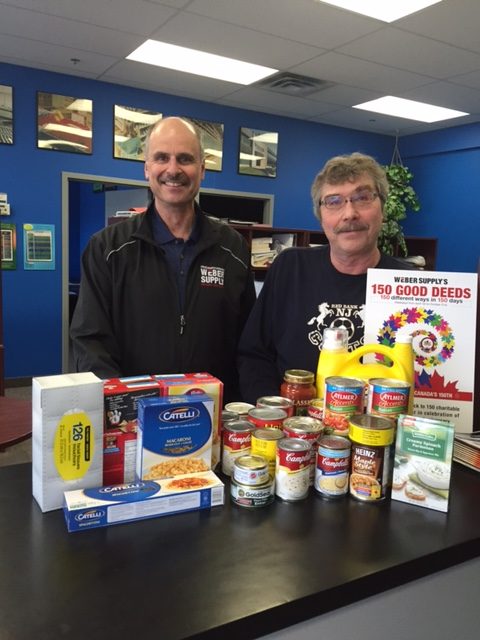 Sudbury Branch donated $167, which translates to 1,002lbs of food donation according to the Sudbury Food Bank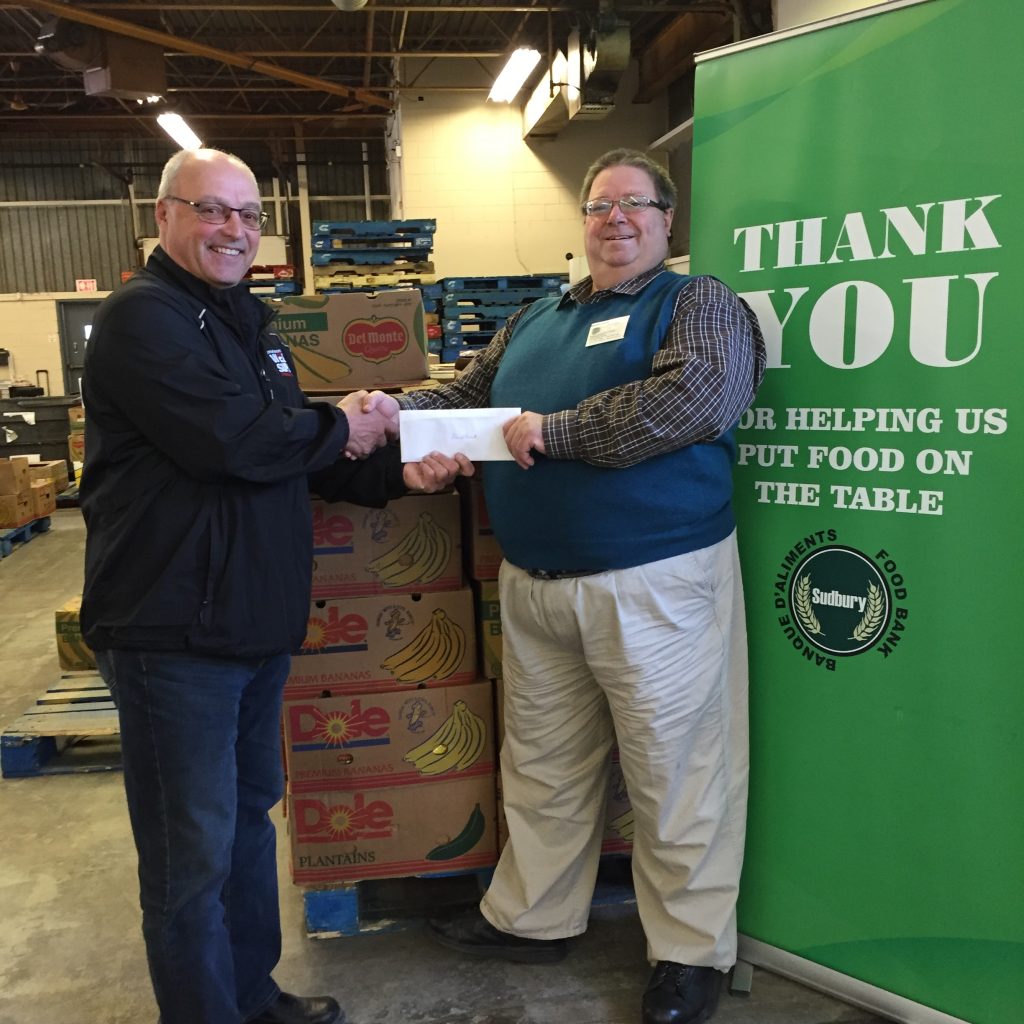 Regina Branch raised 50lbs